Climate-controlled storage, or "Temperature Controlled Storage" is an amenity that Royale Palms offers. Climate control regulates a storage unit's indoor temperature between 50 to 80 degrees Fahrenheit and also maintains a constant humidity level year-round.
Do I need climate control?
Climate-controlled storage units cost more than traditional storage units, so it is best to determine whether or not you truly need climate control before shelling out the extra bucks.
Climate-controlled storage is recommended if you are:
• Storing in an area prone to extreme drops or rises in temperature.
• Storing for an extended period of time.
• Storing extremely valuable or climate-sensitive items.
• If you plan to visit your unit regularly, storage unit climate control will make the unit more comfortable in both summer and winter months.
Climate-sensitive items include:

• Media and electronics: Humidity can damage these types of devices.
• Valuable apparel: Highly recommended if you're storing wedding dresses, vintage clothing, designer items, etc.
• Wood or leather furniture: Most furniture has some organic material on it, making it prime breeding ground for mold and mildew.
• Books: The top priority here is keeping your books dry.
• Wine: Many storage facilities offer storage lockers specifically catered to optimal wine storage.
• Musical instruments: An absolute must for keeping your instruments in playable condition.
• Glass, metal and plastics: Climate control will protect your items from warping, melting and discoloring.
Is there a difference between heated units, air conditioned units and climate-controlled units?

Climate-controlled storage unit keeps your unit within a temperature-controlled range.
Air conditioned or heated storage unit blows hot or cold air into the facility and the unit.
Specific temperature ranges for climate control and air conditioned/heated storage units may vary by facility, so always clarify with your store manager beforehand. If you have questions about whether you need a climate-controlled unit, call Royale Palms today!
Summary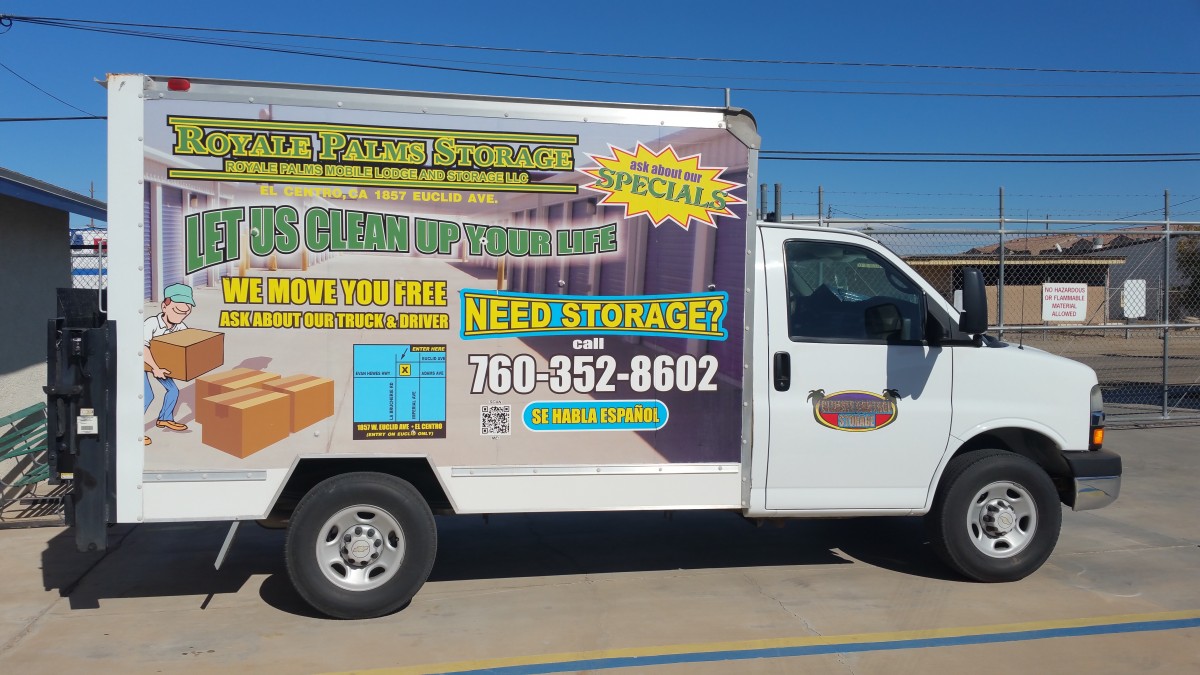 Service Type
Provider Name
Royale Palms Self Storage
,
1857 West Euclid Avenue
,
El Centro
,
California
-
92243
,
Telephone No.(760) 352-8602
Area
Description
Royale Palms Storage , in business since 2001, is located in El Centro, California. Give us a call at (760) 352-8602 for more information!